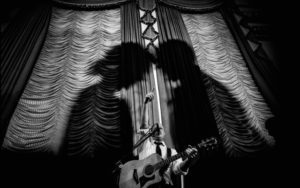 From Our Hearts:  If you can't decide between live music and a DJ, John Ross Music and Production is the absolute best way to go.  Top notch performing, incredible service, and a lot of fun!  What more could you ask for on your wedding day!
How They Stand Out:  We offer both live music and DJ service as well as all the necessary sound gear.  We like to think that John Ross Music clients get the best of both worlds.  For couples that know they want to feature live music but also know they need the flexibility of a DJ for the end of the night, we're the perfect fit!  We currently feature 7 different musician/DJs to choose from so you're bound to find the perfect fit for your style.
Piece of Advice:  Don't be afraid to let your personality show in your choice of music, spoken words and decor.  Your guests aren't coming because they love weddings; they're coming because they love you!
From Their Hearts:  The Water Oasis is both beautiful and convenient.
What a DEAL!:  Discounts available for off-season or weekday weddings.
Get in Touch:
Call:  503.515.3559