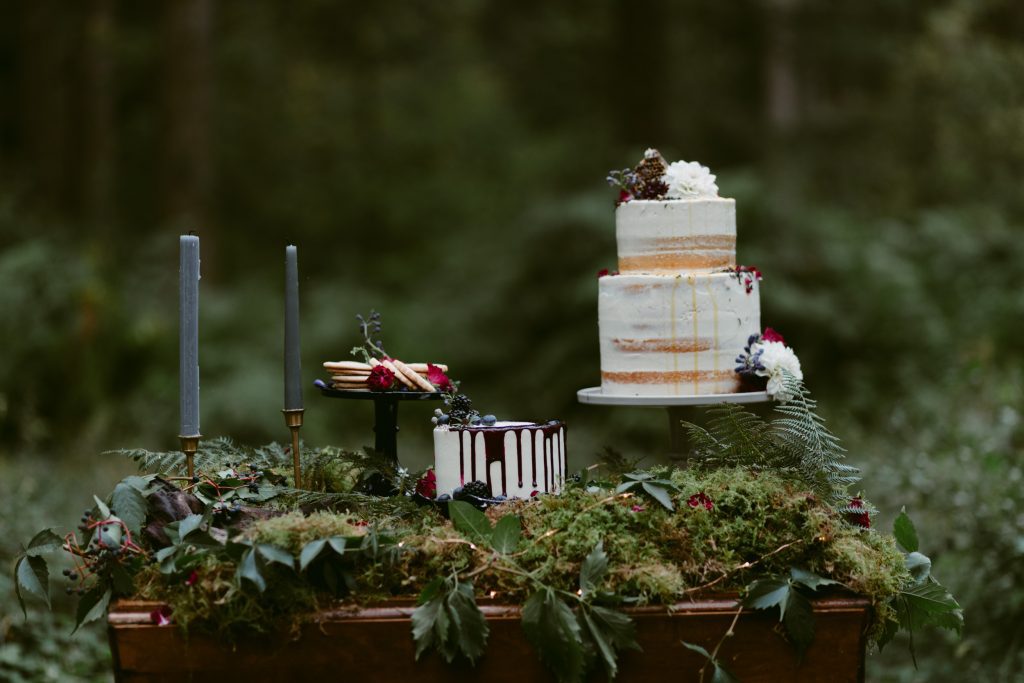 From Our Hearts: We have preferred vendors for a few reasons and one of the main reasons is because they are so loved by us and our past clients. Just a Dash is always raved about and for good reason. Wonderful, creative creations, both in taste and looks. Stephanie will amaze you!
How They Stand Out: Our flavor profiles tend to set us apart from other cake makers. We love pairing things that you may not usually find together. We also love making boozy cakes!
Piece of Advice: If you are debating on where to spend your money for the wedding spend it on photography. It is what lasts forever. Your wedding day is packed full and you won't be able to see everything that's going on or remember all of the little details. The photos will do that for you. Splurge for a photographer you absolutely love!
From Their Hearts: I grew up in Newberg, so I love being able to be a part of something in my home town. My school bus went by The Water Oasis everyday and I always wondered about the property. It's great to see it turned into something the public can enjoy!
What a DEAL!: We offer free delivery and set up.
Get in Touch:
Email: justadashcakes@gmail.com
Phone: 503-476-6228